A loan that works for you
.
Get the job done with a Kroo loan. Our representative APR is 8.2% for loans up to £10,000.
Applications for a loan are by invitation only for Kroo current account holders.
SPEEDY RESULT
Apply in-app and have the money in your account in minutes.
NO HIDDEN FEES
We won't charge you for paying a little extra or a little early.
FIXED INTEREST
The interest you pay is personalised to you and fixed for the loan term.
EASY MANAGEMENT
Check in and see your remaining balance at a glance in the app.
Representative Example.
A £10,000 personal loan over 5 years at 8.2% APR representative (fixed) with repayments of £202.32 a month. It would cost £2,139.20 as a total charge for credit, so the total amount repayable would be £12,139.20.
| | |
| --- | --- |
| 60 monthly repayments of | £202.32 |
| Total charge for credit | £2,139.20 |
| Total amount repayable | £12,139.20 |
Why take out a Kroo loan?
Whether buying a new car, improving your home or consolidating some debts, a Kroo loan is a great way to make things happen.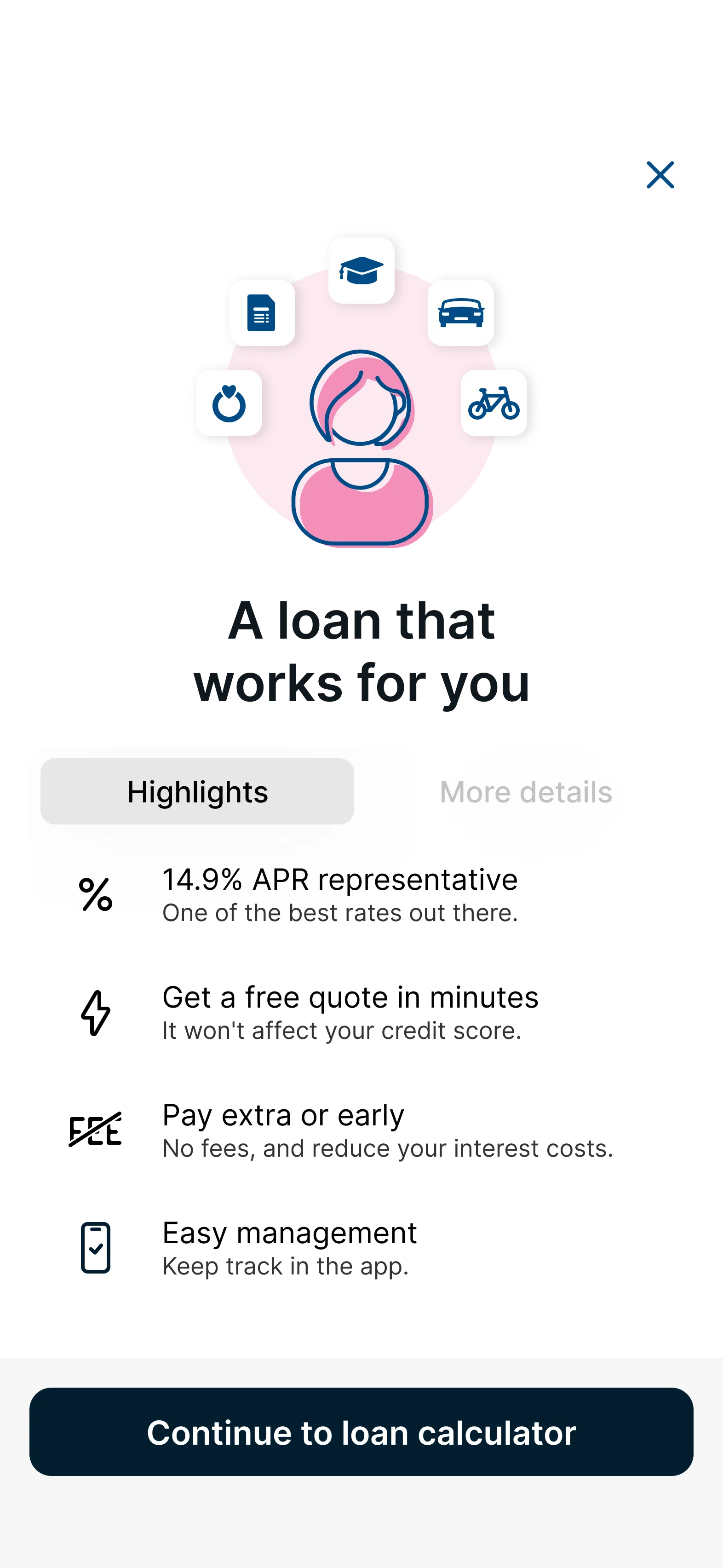 Stay in control.
With a Kroo loan, you can borrow up to £10,000 and pay it off between 1 and 5 years – it's totally up to you.
We want you to take the lead with a plan that works for your budget.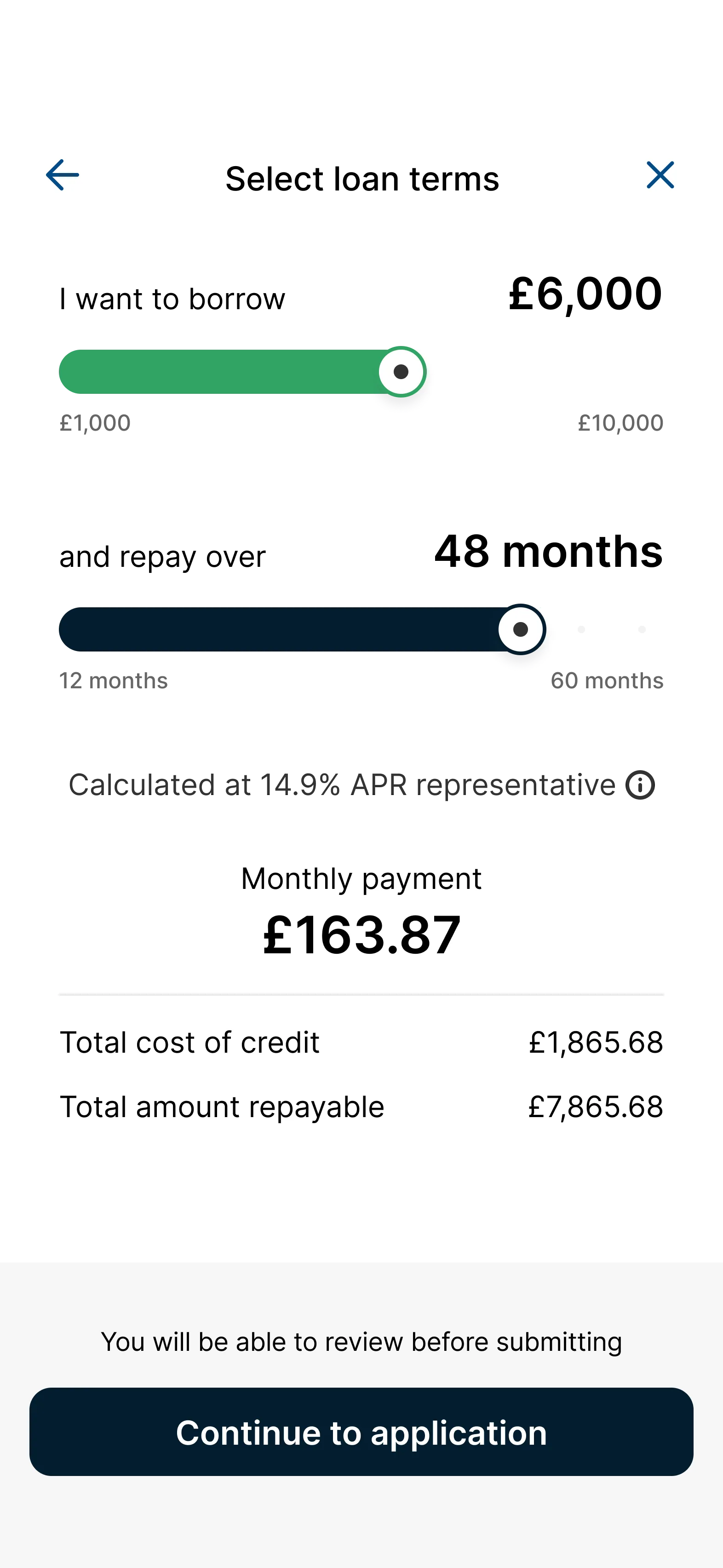 Pay off early.
Making an early repayment shouldn't come with terms. Which is why you're free to pay off a little extra whenever you like on the app.
Paying early will shrink the amount of each subsequent repayment or reduce the time to repay the loan. It's your choice.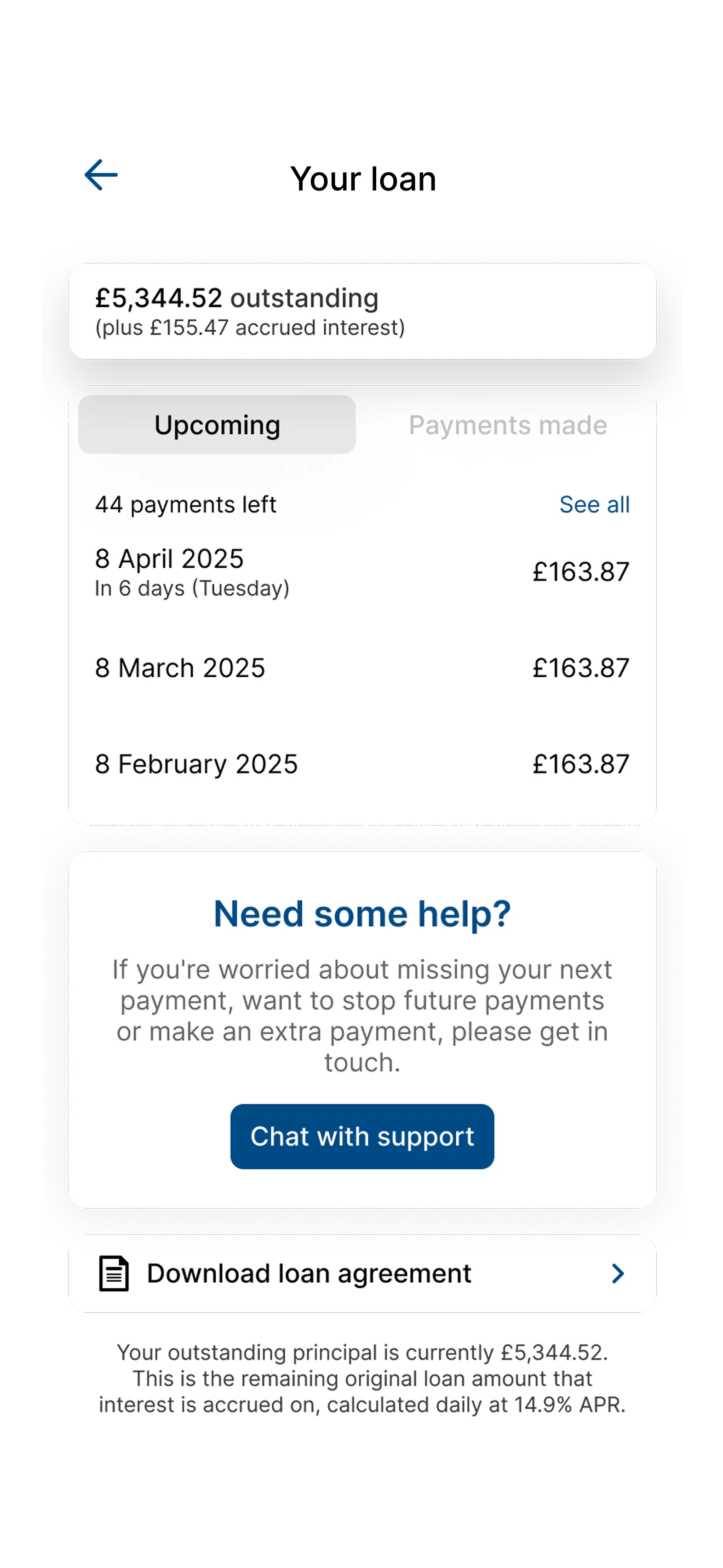 Help if you need it.
Taking out a loan shouldn't be done lightly, and you need to be comfortable with the repayments. But we know that sometimes life gets in the way.
So, if you need support with your loan, you can speak to our friendly Customer Service team over the phone or message them on live chat through the app. They're here to help.
Visit Stepchange.org for independent advice.
Questions? Answers.
A loan made to you personally, without any security against it (like a car or a house).